Officers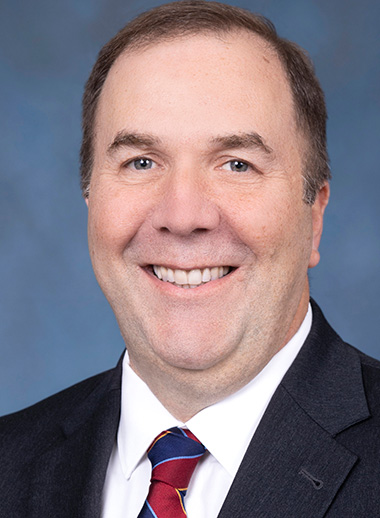 President – Greg Hilton (MD)
Gregory (Greg) Hilton was appointed Clerk of Maryland's Court of Special Appeals in 2013. Prior to his appointment, Greg was the Chief Deputy Clerk and a Staff Attorney with the Court. He was in private litigation practice from 1996 through 2007, following his service as a law clerk to a Maryland Circuit Court Judge. Before his legal career, Greg served in the United States Navy as an active duty and reserve officer. Once his active duty service ended, Greg continued his military service as a reserve officer along with his legal career until his retirement from the Navy in 2017, after 30 years of service. Among other assignments, he served in the USS Richmond K. Turner (CG 20) and participated in Operation Earnest Will during the Iran/Iraq War, and in Afghanistan in support of Operation Enduring Freedom. Greg is a graduate of Holy Cross College (BA), Catholic University of America Law School (JD), and the United States Naval War College (MA). Hilton has served on the NCACC's Strategic Planning, Technology, and Bylaws Committees. He is also a member of the Mid-Atlantic Association for Court Management.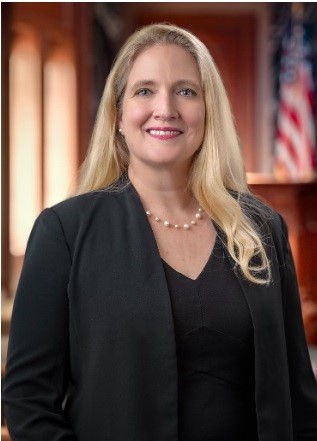 President-Elect – Jenny Abbott Kitchings (SC)
Jenny Abbott Kitchings received a Bachelor of Arts from Converse College with a major in Modern Languages, including Spanish, Italian, and French. She went on to graduate from the University of South Carolina School of Law with a Juris Doctor and from the top-ranked Moore School of Business with an International Masters of Business Administration.
Upon graduation, Jenny came to work in the judicial system as a law clerk for the Honorable Daniel F. Pieper, then a circuit judge who was later elected to the Court of Appeals. She transitioned to private practice as an associate with Thurmond, Kirchner, and Timbes in Charleston, South Carolina. She later returned to the court system as a law clerk at the Court of Appeals, until her appointment as Clerk of Court on January 25, 2012.
Upon becoming Clerk, Jenny implemented a new case management system, had her first child, and co-hosted the Charleston NCACC conference. And that was just in her first year as Clerk! She has served on the following committees: Executive Committee, Program Committee, including serving as Chair for the Lexington conference, Technology Committee, Awards/Memorials/Resolutions Committee, Site Selection Committee, and Convention Assistance. Jenny and her husband, Craig, are lucky enough to be the parents of two wonderful daughters. They enjoy hiking, traveling, and family game night.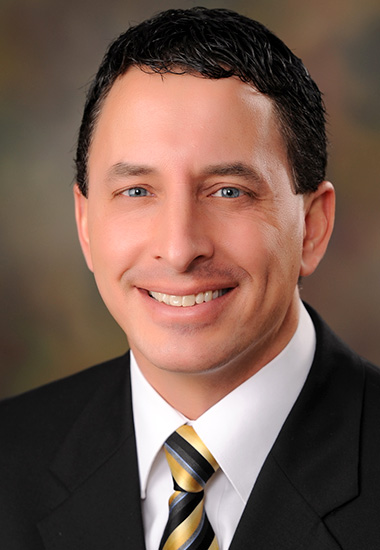 Vice-President – Doug Shima (KS)
Doug Shima grew up in Rocky Ford, Colorado, a small farming community in southeastern Colorado, along the Arkansas River. Doug attended Bethel College in North Newton, Kansas, and then Washburn University School of Law in Topeka, Kansas, graduating in 1994. He started his law career as a central staff attorney with the Kansas Court of Appeals and later served as a judge's chambers counsel until his appointment in January 2016 as the Clerk of the Kansas Appellate Courts, overseeing both the Supreme Court and Court of Appeals. Doug is a past chairperson of the board of directors of the Topeka Bar Association (TBA) and has served in many capacities on the TBA board and its committees, including as chair and secretary. Doug received the TBA's Outstanding Young Lawyer Award in 1997 and its prestigious Hon. E. Newton Vickers Professionalism Award in 2014. Doug is also active in the Sam A. Crow American Inn of Court, where he served as the Inn's secretary-treasurer for eight years, and in Meals on Wheels, transporting meals for over 25 years, organizing two corporate routes, and serving in several capacities with the board of directors, including a two-year term as chairperson. In 2013, Doug was awarded the Rueter Award for distinguished service to Meals on Wheels.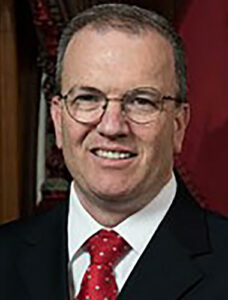 Treasurer – James Hivner (TN)
James (Jim) Hivner was appointed to a six-year term as Clerk of the Supreme Court of Tennessee in 2014 and was reappointed in 2020. In his role as Clerk, Jim serves the Supreme Court of Tennessee as well as the Court of Appeals and the Court of Criminal Appeals in Tennessee. Prior to his appointment, Jim served for two years as Chief Administrative Officer of the Shelby County Chancery Court. Before working for the courts, Jim was in private practice for almost 20 years as a solo practitioner in Alabama and later as an associate in the law firm of Waring Cox, PLC in Memphis, TN, and as an associate and member in the law firm of Glankler Brown, PLLC in Memphis, TN. Prior to his legal career, Jim worked at NASA as an accountant. Jim earned his bachelor's degree in business administration with high honors from the University of Tennessee and received his J.D. and LL.M. in Taxation from the University of Alabama School of Law. Jim has been a member of the NCACC since 2014 and has served as Chair of the Bylaws Committee, Vice-Chair of the Finance and Investment Committee, and as a member of the Site Selection Committee.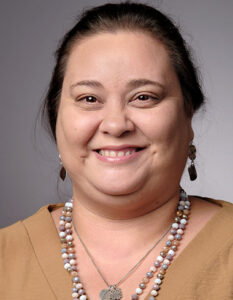 Secretary – Claudia Jenks (TX)
Claudia Jenks has served as the Chief Deputy Clerk of the Supreme Court of Texas since March 2003. In that role, Claudia assists the Clerk of the Court in managing and supervising the operation of the Clerk's Office. Prior to working for the Court, Claudia was employed in the Transportation Litigation Division at the Office of Attorney General where she processed filings for all the Assistant Attorney Generals who represented the Texas Department of Transportation, and distributed warrants on behalf of the agency for settlements and judgment claims. Claudia holds two bachelor's degrees, in Speech and in Mass Communication, and a Masters Degree in Public Administration from Texas State University-San Marcos. Claudia has been an active member of the NCACC since 2003 and has served on the Convention Assistance Committee numerous times.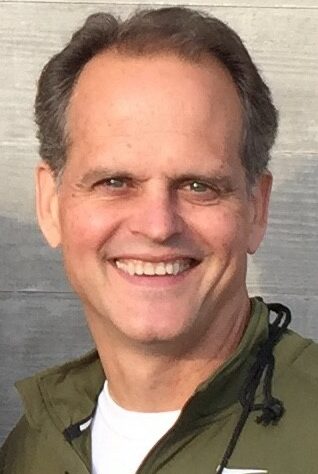 Past President – Larry Royster (MI)
The Michigan Supreme Court appointed Larry Royster as its Clerk and Chief of Staff in 2013. Before joining the Supreme Court, Royster worked for the Michigan Court of Appeals for 27 years, initially as a staff attorney and ultimately as the research director and chief clerk. As a member of the NCACC, Larry has served on the Executive Committee (2013–2015) and on the Educational Fund, Technology, Contracts, and Program Committees. Larry earned his bachelor's degree from Michigan State University and his law degree from Thomas M. Cooley Law School in Lansing, Michigan.
Executive Committee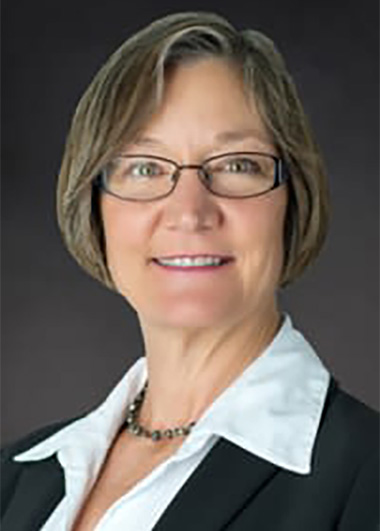 Mary Elizabeth Kuenzel (FL), term ending 2023
Mary Elizabeth (Mary Beth) Kuenzel joined the Florida Second District Court of Appeal after graduation from Stetson University College of Law in 1993. She served as law clerk and career staff attorney for three different judges at the court and also worked as an assistant county attorney. Prior to law school, Mary Beth worked for the Florida Legislature, finishing her service there as Director of Communications for the Speaker of the House. She is a native Floridian and earned her bachelor's degree in Communications from Florida State University. Mary Beth was appointed Clerk of the Second District in 2015 and has been an NCACC member since that time.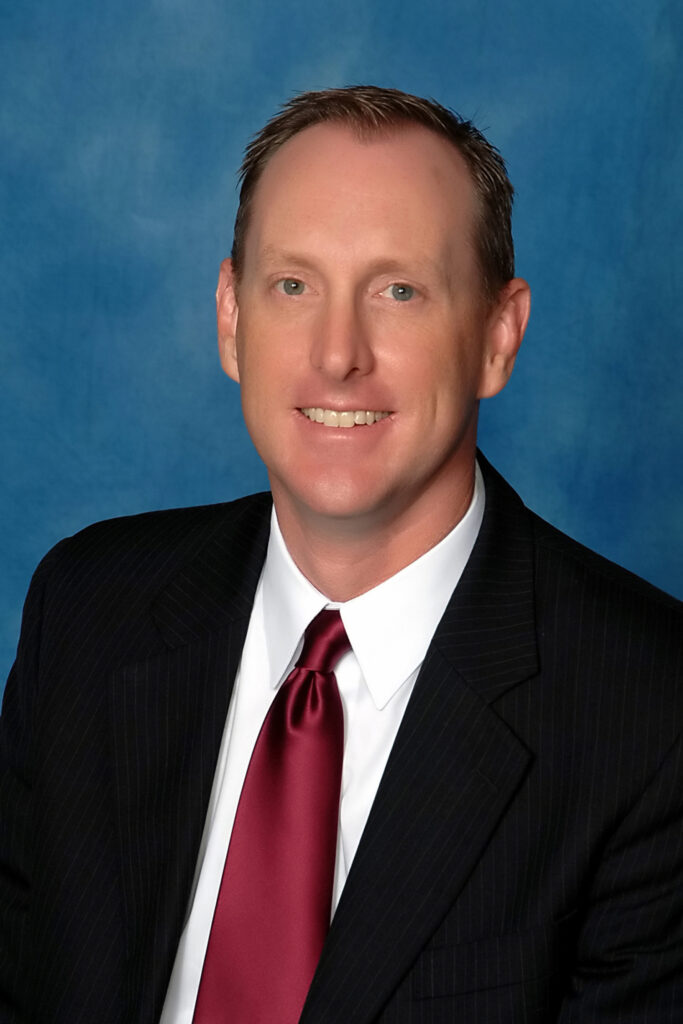 Kevin J. Lane (CA) , term ending 2023
Kevin J. Lane was appointed Clerk/Executive Officer of the Fourth Appellate District in July 2013. Prior to this position, he was the Assistant Clerk/Administrator in San Diego overseeing the clerical staff and administrative operations. Prior to this position with the appellate courts, Kevin was an administrator with the Los Angeles Superior Court for 14 years overseeing civil, criminal, juvenile dependency, probate, family law and specialty court programs. Kevin is a Fellow of the Institute for Court Management and a certified court manager from the National Center for State Courts. Mr. Lane has a Bachelor's and Master's degree in criminal justice, specializing in business administration and court management. Kevin has served on many statewide and national committees, including educational, technology, and fairness committees within the court system. He is the past-president of the California Appellate Clerk's Association and currently serves on the California Judicial Education and Research Advisory Committee. Kevin was the host of the 2019 NCACC conference in San Diego, is currently a member of the NCACC Executive Committee, and has served on many other committees. Kevin is also a member of the National Association for Court Management where he has served on several committees as well.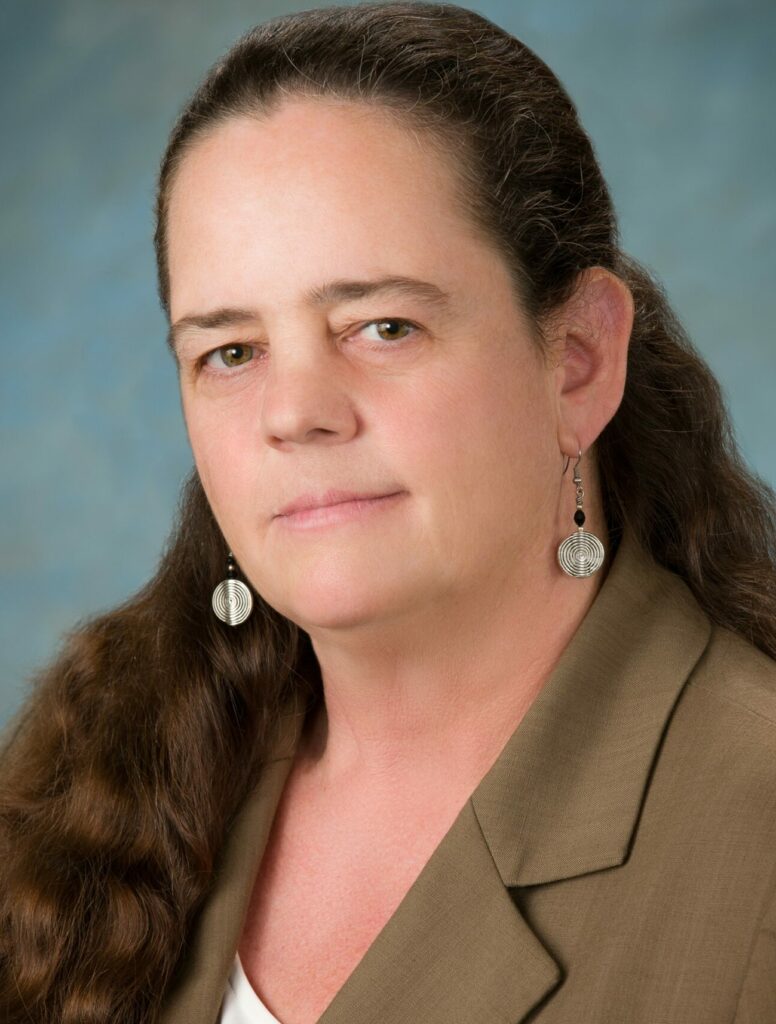 Amy Wood (AZ) , term ending 2023
Amy Wood was appointed the Clerk of the Court for the Arizona Court of Appeals, Division One, in August of 2016. Division One handles civil, criminal, juvenile, family, mental health, and probate appeals for eight of Arizona's counties. Additionally, the court reviews tax cases statewide and decisions made by the Industrial Commission, Arizona Corporation Commission, Arizona Department of Economic Security as well as special action petitions seeking pre-judgment and emergency relief. The role of the Clerk also encompasses administrative responsibilities related to human resources, technology and budgeting. Prior to her time as Clerk, Amy was the manager of the Caseflow Management Unit in the Court Services Division of the Administrative Office of the Courts. The unit she managed was responsible for oversight of statewide programs and projects such as grants, statistics, the Commission on Victims in the Courts, DUI case processing improvement, interpreting program, CourTools, Time Standards, and the business side of the statewide e-filing amongst other projects. Ms. Wood began her judicial system career with the Hawaii Judiciary, initially as a caseflow manager and then as a project manager before moving to Arizona in 2001.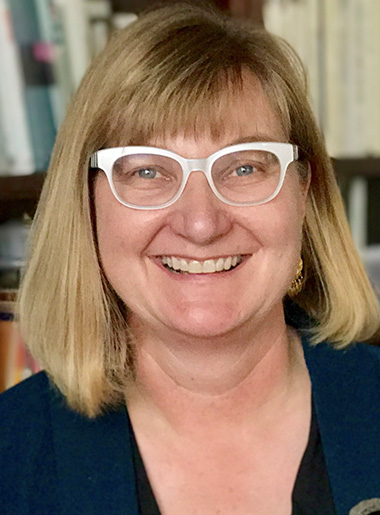 Pauline (Polly) Brock (CO), term ending 2024
Pauline (Polly) Brock has been with the Colorado Court of Appeals since 1996. Polly graduated from the University of Colorado School of Law in 1992. She has worked in several positions for the Court of Appeals, including Deputy District Administrator. She was a staff attorney for the Colorado Court of Appeals specializing in appellate motions and jurisdiction for over 10 years. She is a graduate of the Colorado Judicial Executive Leadership Development Program (2015) and the Colorado Institute for Faculty Excellence in Judicial Education (2017).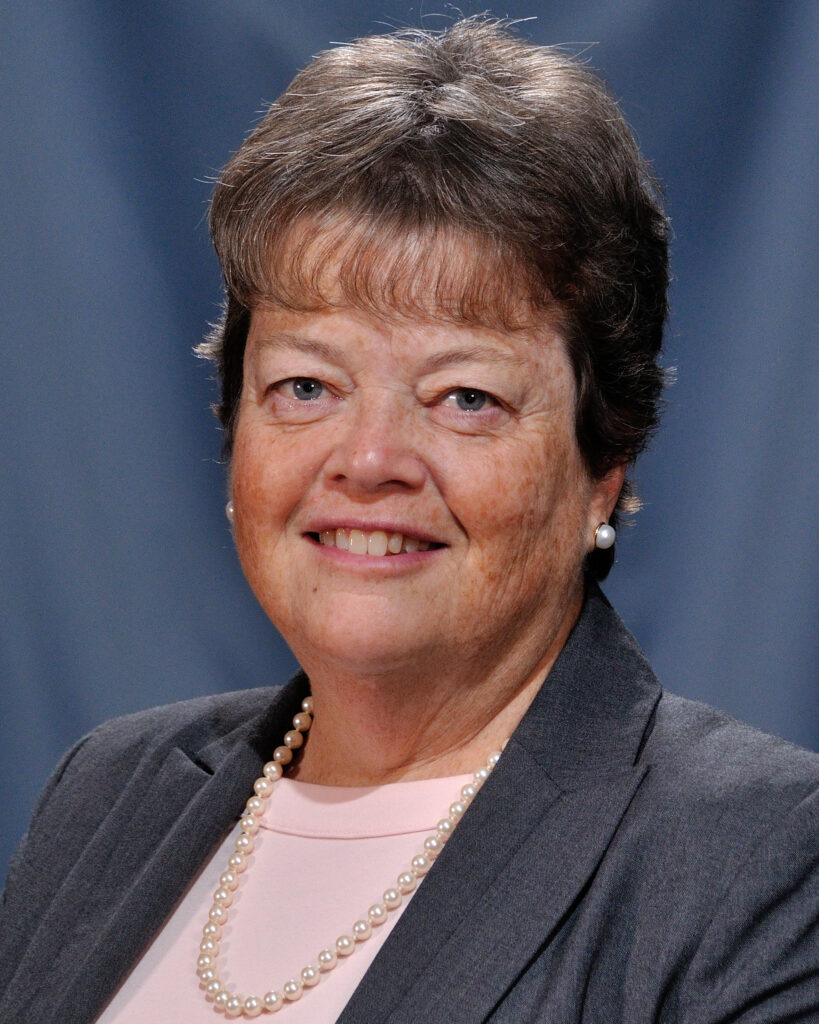 Tracie Lindeman (AZ), term ending 2024
Tracie Lindeman is the Clerk of the Arizona Supreme Court, although she originally became involved in NCACC in 2008 when she was appointed Clerk of the Nevada Supreme Court, a position she held for 9 years. After a 4-year semi-retirement, Tracie was appointed Clerk of the Arizona Supreme Court, effective March 15, 2021. She received her undergraduate degree from Stanford University and her law degree from Gonzaga University School of Law. Tracie previously served on the Executive Committee of NCACC, as well as serving as Treasurer. She also hosted the 44th Annual Conference at Lake Tahoe.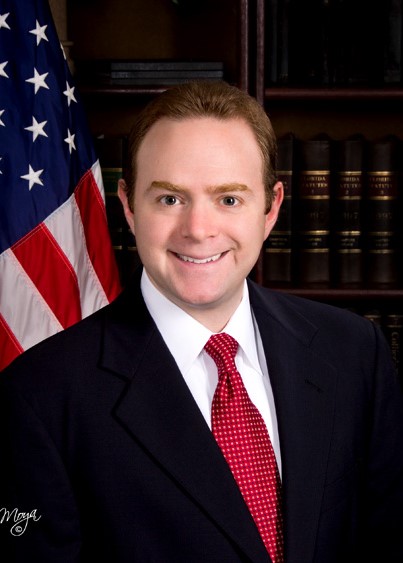 Lonn Weissblum (FL) , term ending 2024
Lonn Weissblum was appointed Clerk of the Fourth District Court of Appeal effective April 7, 2014. Before becoming the Clerk of the Court, Mr. Weissblum served as a career staff attorney to the Honorable Jonathan D. Gerber of the Fourth District Court of Appeal. Mr. Weissblum also served as a law clerk to the Honorable David L. Levy of the Third District Court of Appeal, and was in private practice.
Mr. Weissblum received his B.A. in Psychology with Highest Honors from the University of North Carolina at Chapel Hill in 1997, and his J.D. with Honors from the University of Florida in 2001. Mr. Weissblum has been a member of the Commission on District Court of Appeal Performance and Accountability and the Florida Courts Technology Commission. In addition, he has served on the Appellate Court Website Technical Advisory Board and the Public Online Docket Advisory Group. Mr. Weissblum also has achieved the Certified Court Manager and Certified Court Executive credentials from the National Center for State Courts' Institute for Court Management.